Reaching their perfect customer in a national audience
Having two thriving brick and mortar locations, Out of Town Clothing knew that the next area of growth was going to be through eCommerce. They knew they had such a unique brand but were struggling to translate this to online success.
Ultimately, they needed to create an amazing online experience that both served their local customer and helped engage a national audience.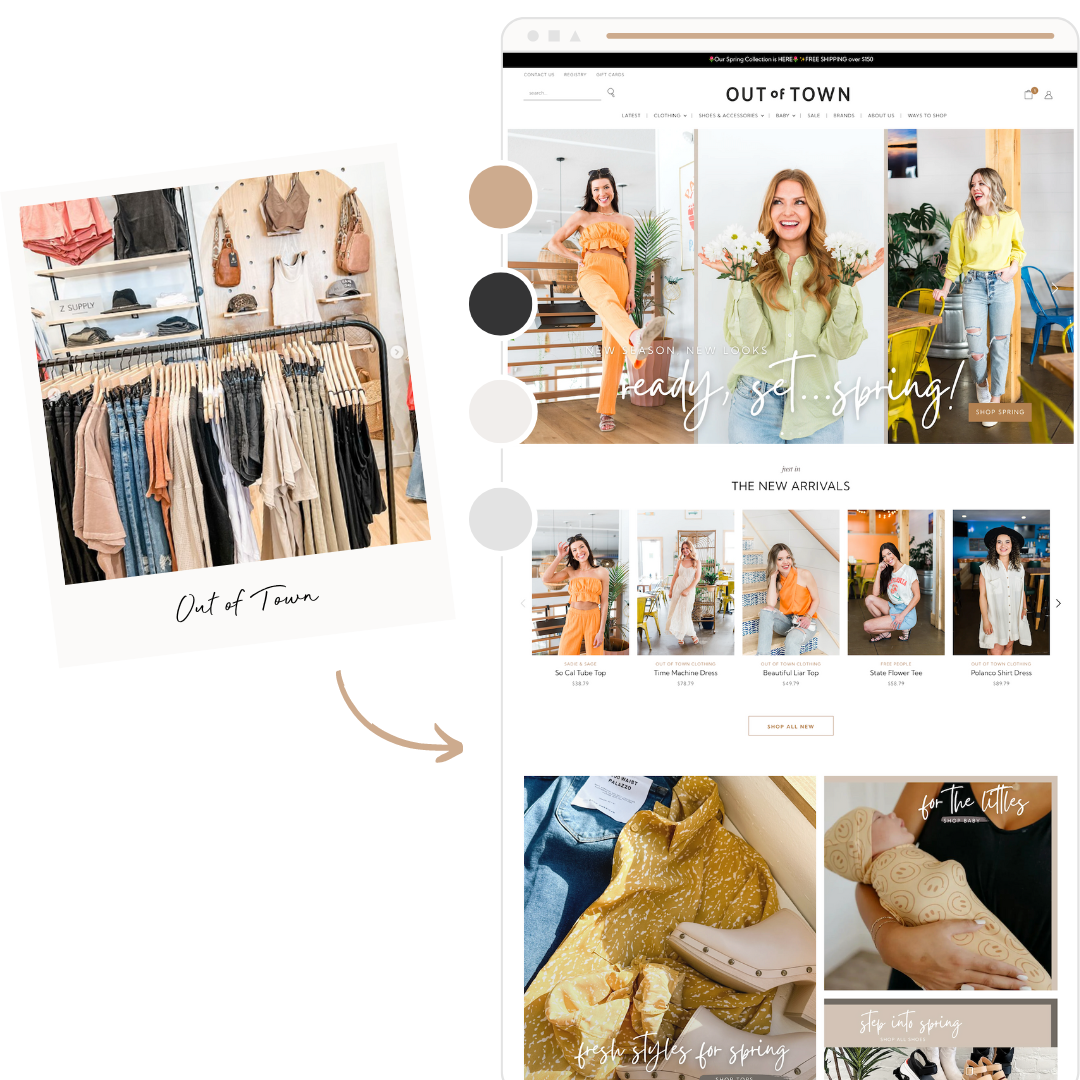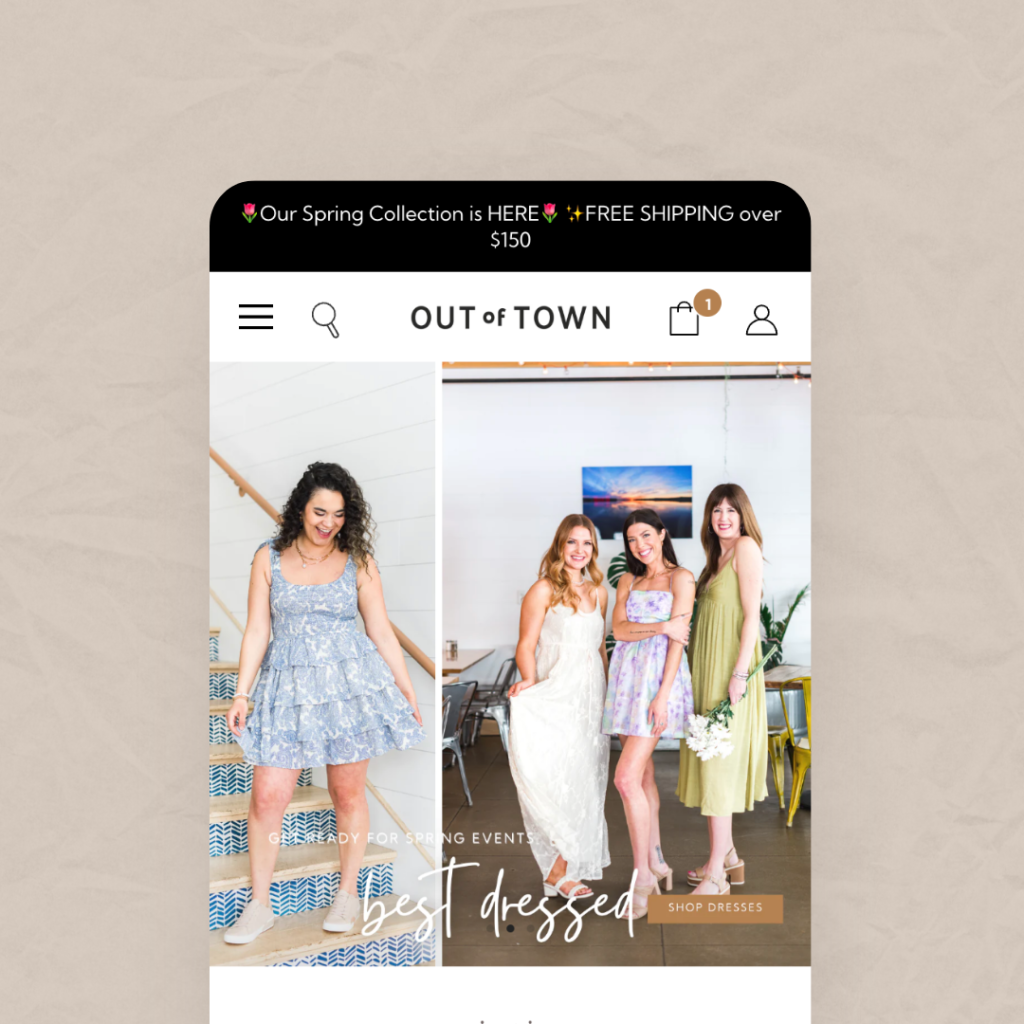 A "Shop the Outfit" Feature // Spotlighting curated collections // Custom Design TO REP THEIR BRAND VOICE
The in-store experience, online.
Their in-store experience is second to none. The Out of Town team curates an amazing selection of products but more importantly, they provide incredible service to their customer. We knew our task was to serve their customers in a similar way online.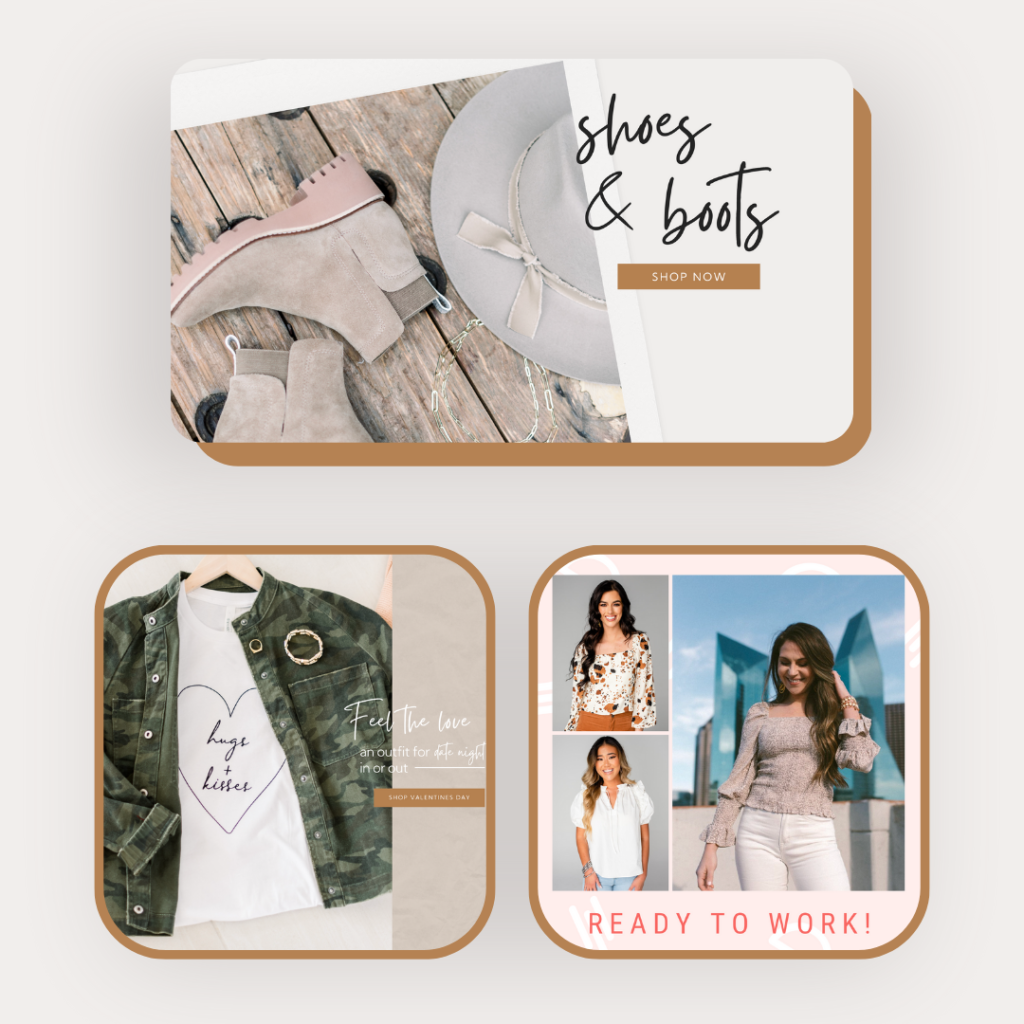 "We knew you could help with the site but had no idea that we'd get direction on driving traffic, and keeping my customers coming back!"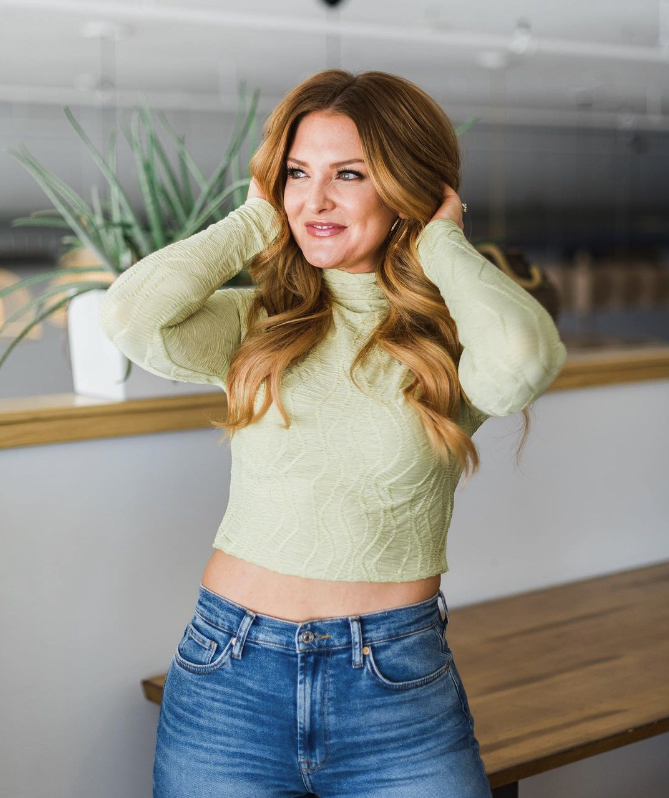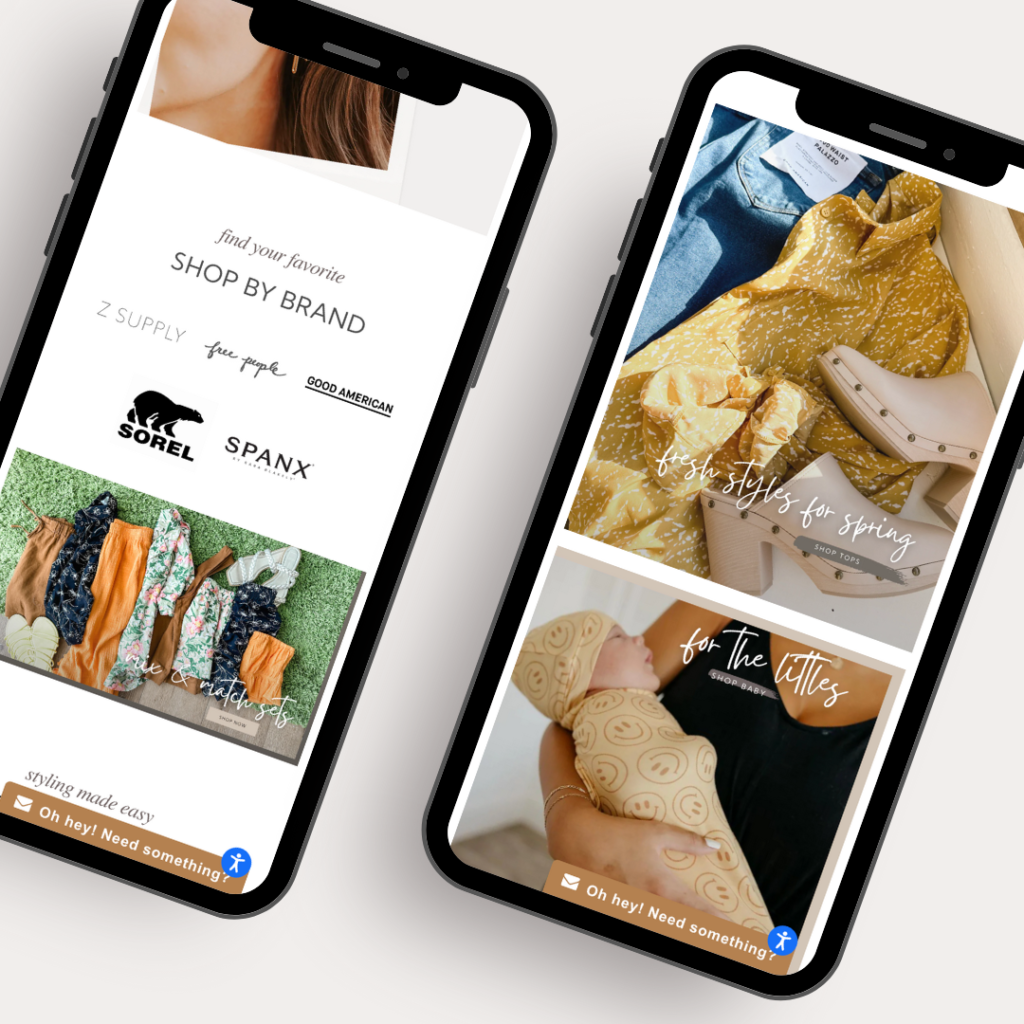 Ready to grow your online sales?