Launch a high-converting site that "bottles up" your superpowers
Our process starts with a deep dive into your business, your online goals, and identifying what is standing in the way. In our complimentary strategy sessions, we'll help uncover a clear path for you to gain traction in your online sales and, if we're a fit, share how we can help you in the process. You'll leave with a clear plan + next steps to finally get the traction you want online.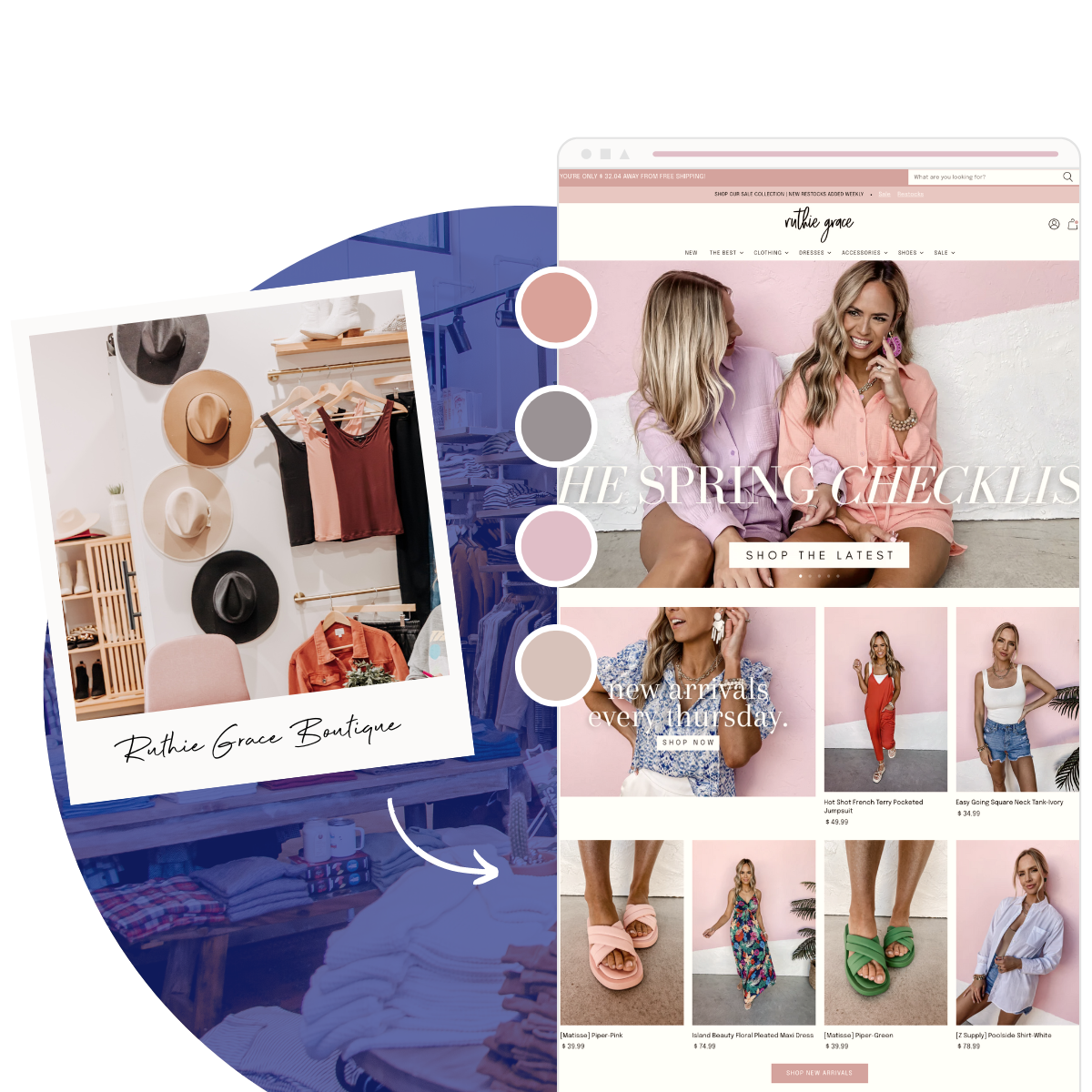 A 12-week program built exclusively for brick and mortar retailers that delivers a high-converting site that "bottles up" the best of your brand and helps create a feasible plan for growth.
Your brand is more than a store, and our goal is to "bottle up" the best of your in-store experience and translate that online. We'll start by diving into your brand visuals and voice and pairing that with our signature process, "Capturing the Brand Experience," where we'll role-play through the unique ways you serve your customers in-store. Then we'll create a roadmap to build out an exceptional experience online.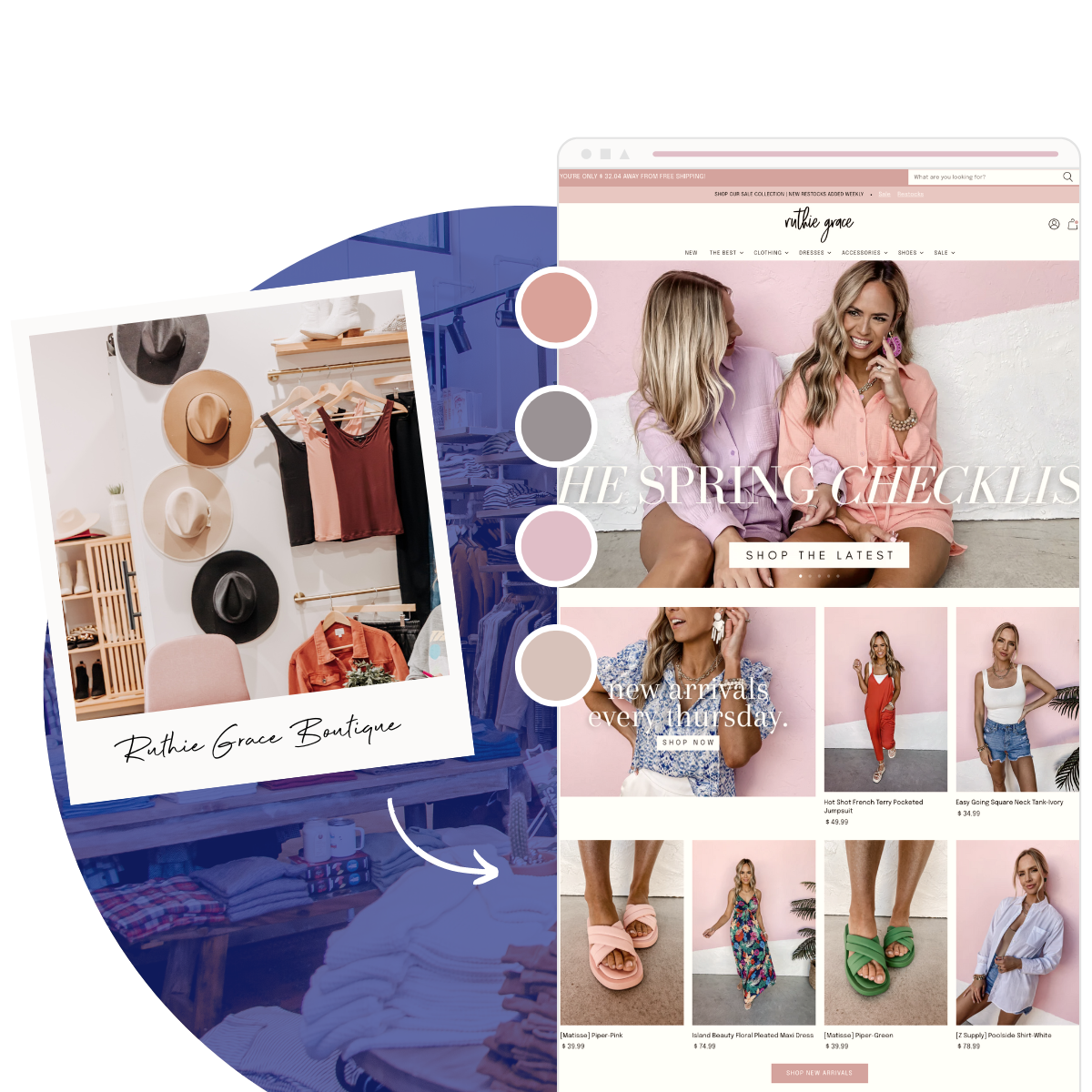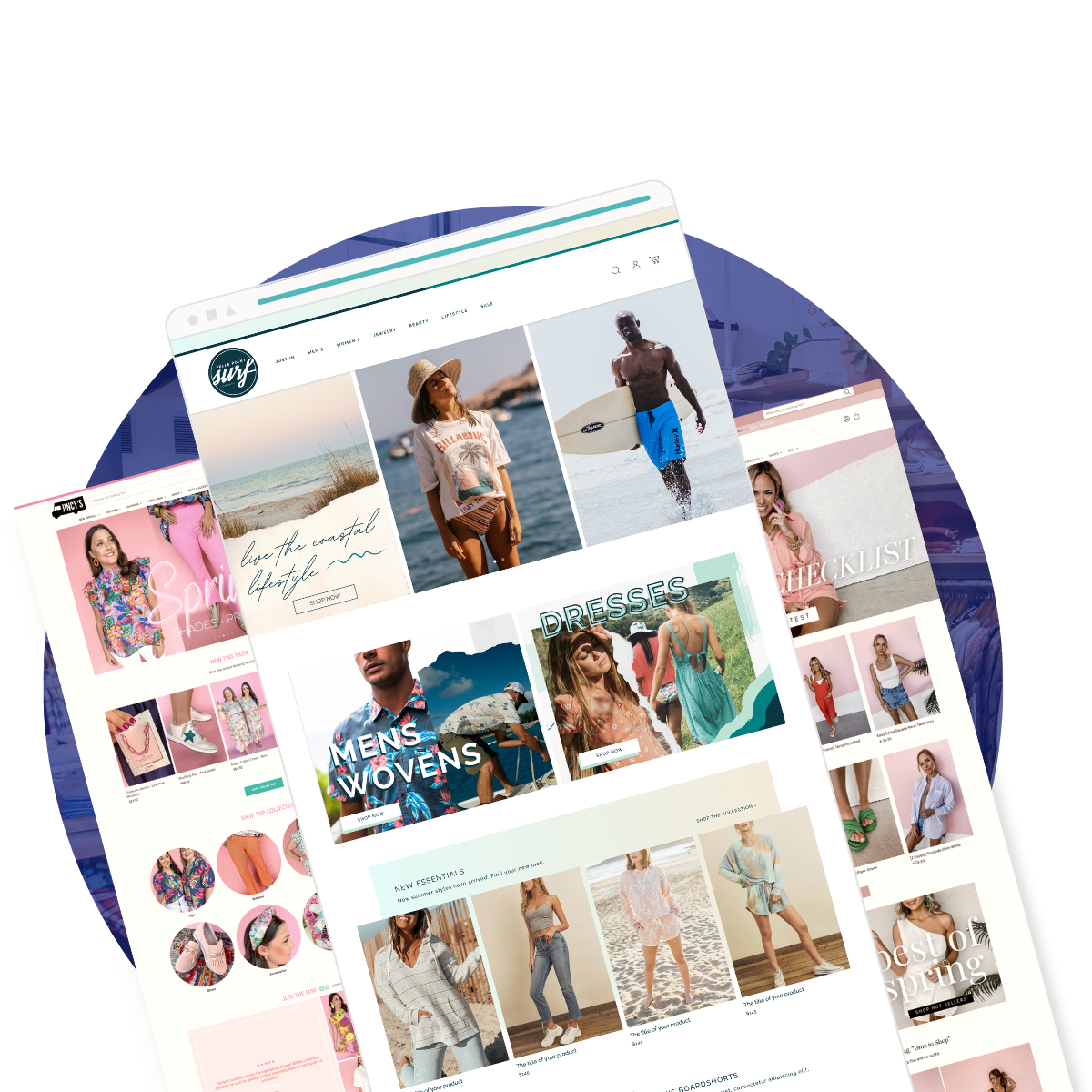 A great eCommerce website is more than having a pretty site – it's about the experience your customers have. Our design will combine your brand style and unique store experience to create a high-converting eCom experience that brings your in-store magic online.
Comprehensive Development
Once we have the blueprint + design in place, our development teams build a beautiful, easy-to-navigate site and equip you with everything you need to merchandise your site without touching a code line.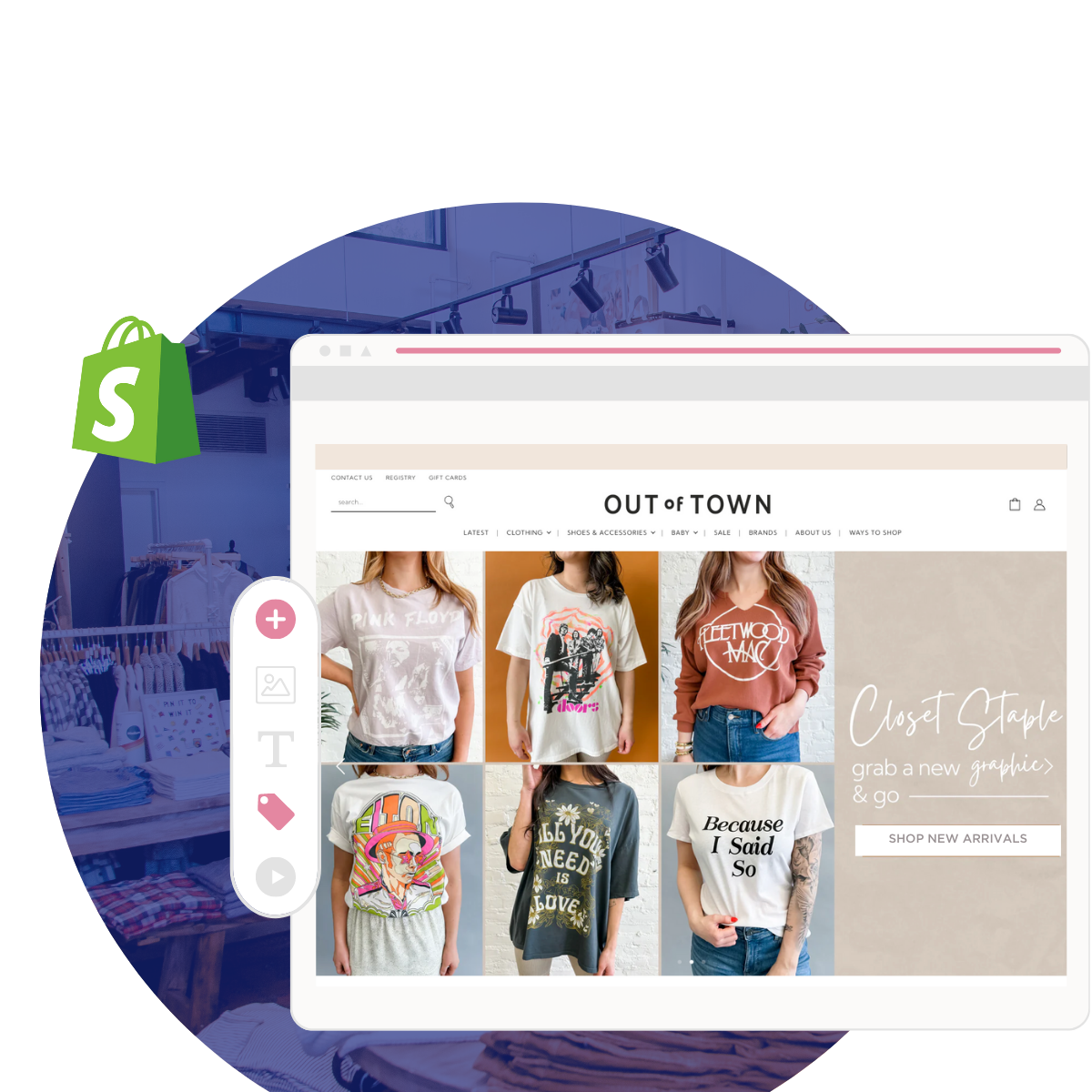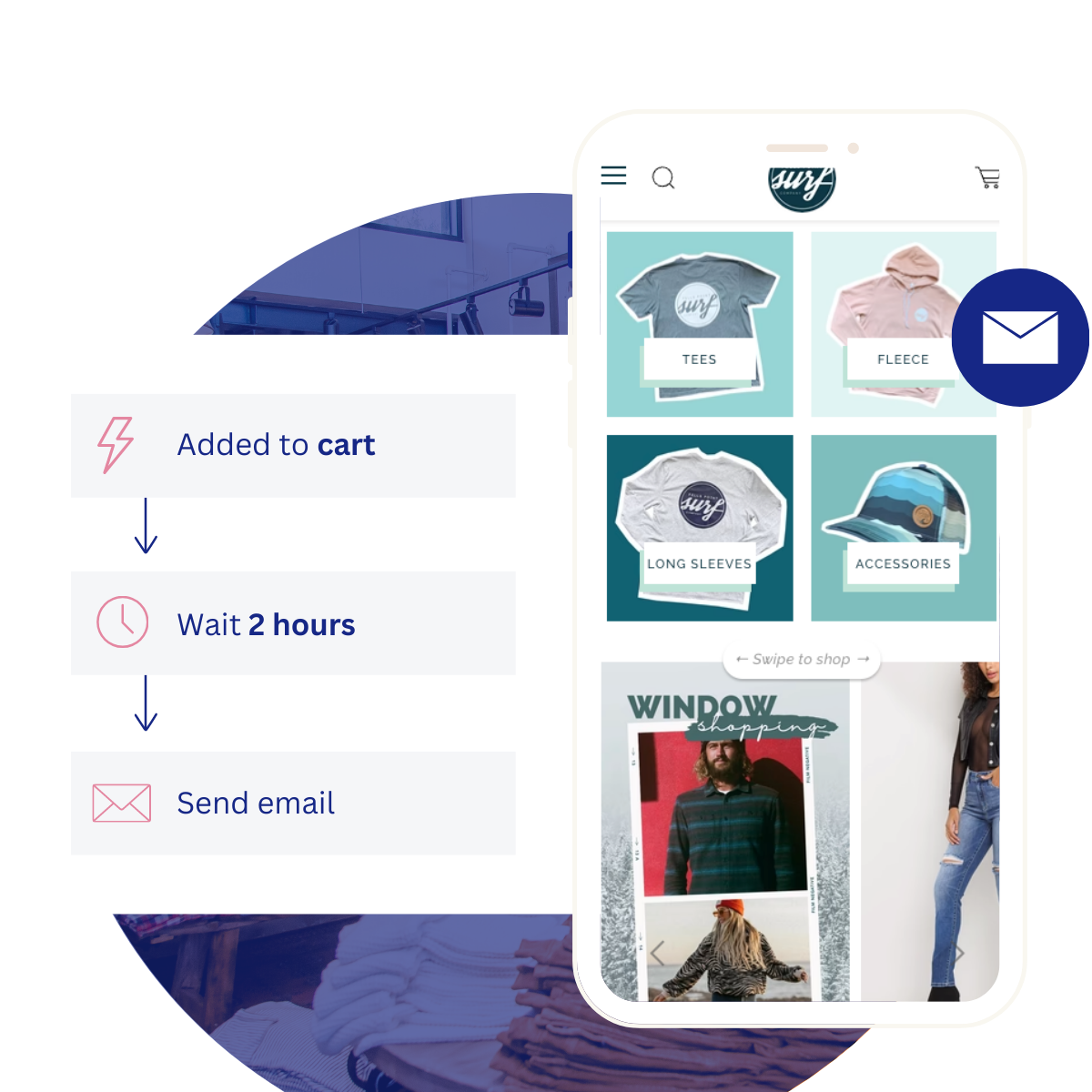 eCommerce Marketing + Automation
Creating a clear, easy-to-execute plan for traffic and customer retention is essential to increasing online sales. In our digital content + one-on-one coaching sessions, we'll create a custom plan that genuinely moves the needle for your eCom marketing. You'll leave with powerful email automation designed to optimize retention and magnify your traffic to increase sales.
eCommerce Operations At Scale
You'll leave with a clear plan for where eCommerce fits into your business operations, so your customers have a cohesive experience in-store and online. In addition, you'll finally have a growth strategy and plan, from the frequency of updates to solutions for the fulfillment challenges unique to brick-and-mortar retailers.
"Sales jumped dramatically. There hasn't been a single better investment for our brand."
"It took almost 10 years to get to a million in-store and less than a year to get that online."
"We tried doing it on our own and the truth is, building a business is really hard. Having a team to work with is essential to growth."