Elegant style inspired by the nostalgia of yesteryear
Moosh launched in 2021 and was in desperate need of a site that not only matched their in store experience, but matched the unique style of clothing that they cultivate for their customers.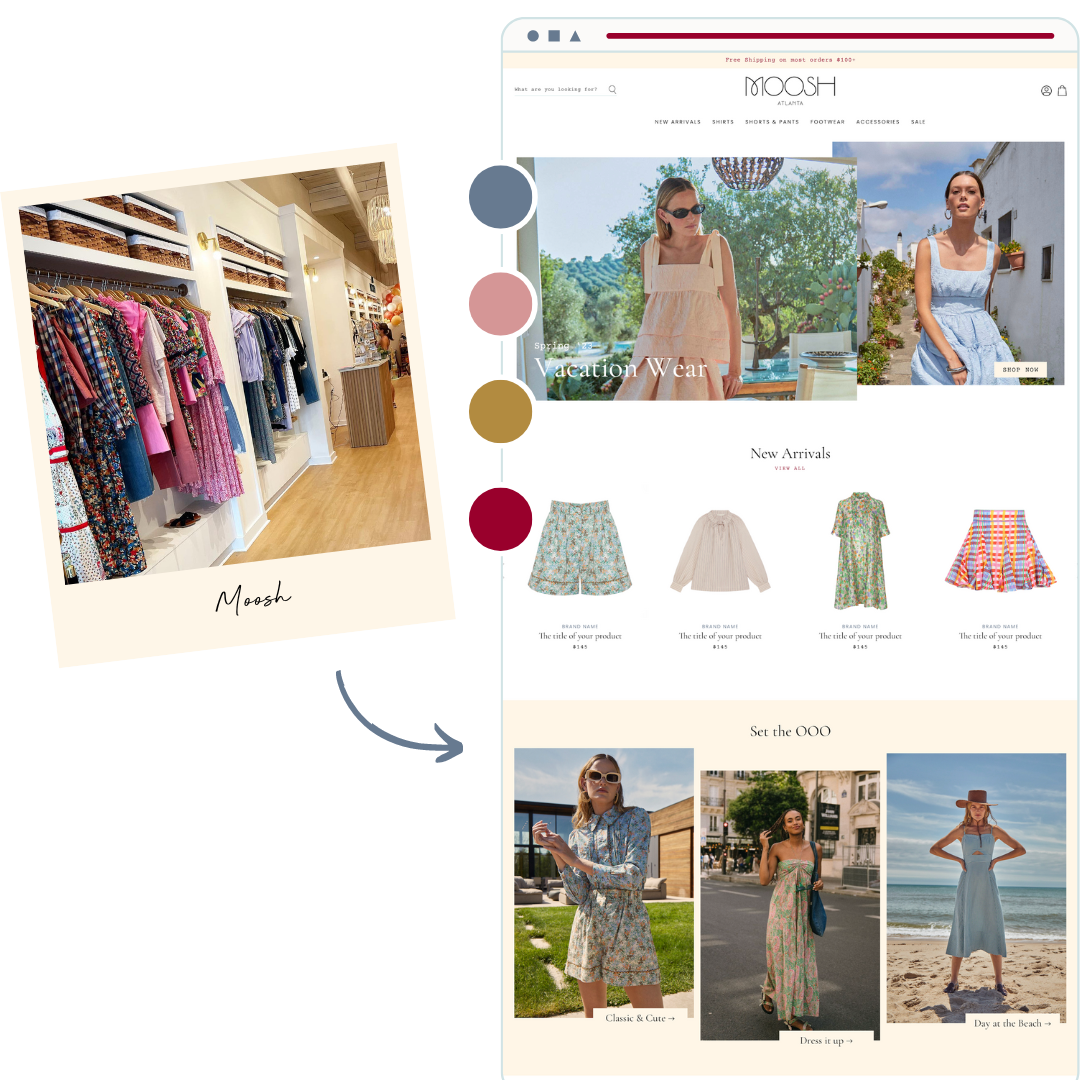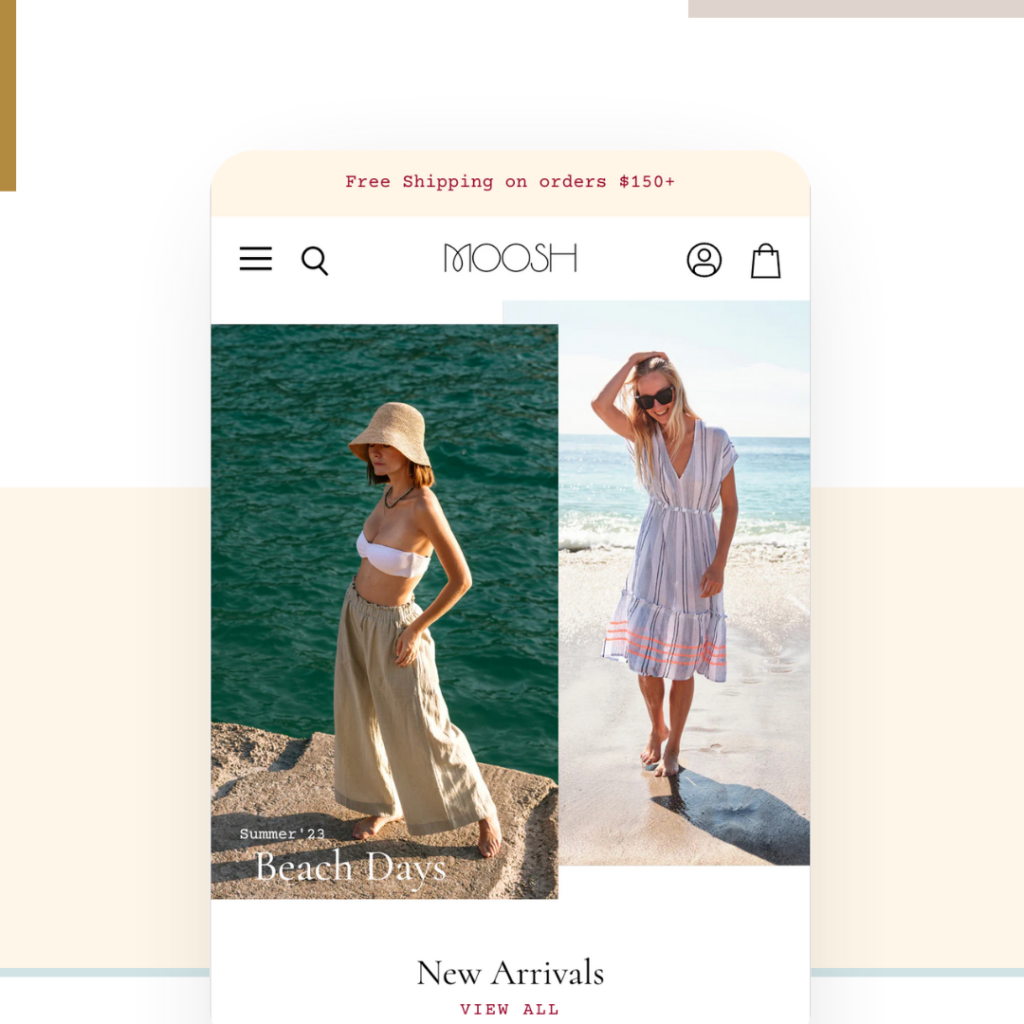 Improved navigation and product filters // A Shop the Look feature // Spotlighting curated collections to keep people on the site longer
A fully custom experience
Moosh offers a fresh collection of women's fashion and lifestyle pieces that explore unique and emerging styles from local and international designers.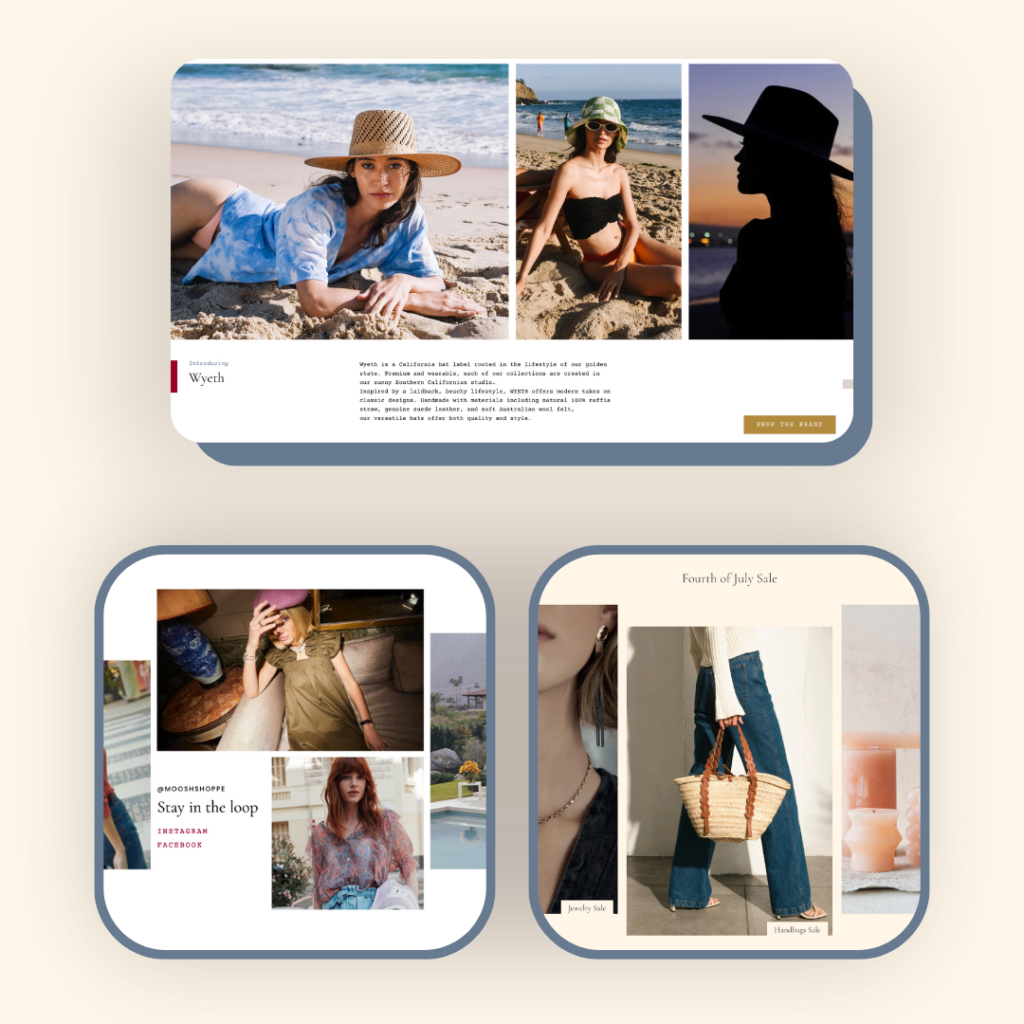 Ready to grow your online sales?