What started as a popular beach-side shop has scaled into a 3-location lifestyle brand who was ready to take that success online.
What started as a beach-side store has grown into a lifestyle brand with 3 locations, trendy clothing and accessories, and their own private label collection. Their online experience needed to play catch up.
We helped take that visual brand from their stores and bring it to the website. A big priority was to make sure if a customer came into their store and then went on to their website, that it would be as consistent an experience as possible.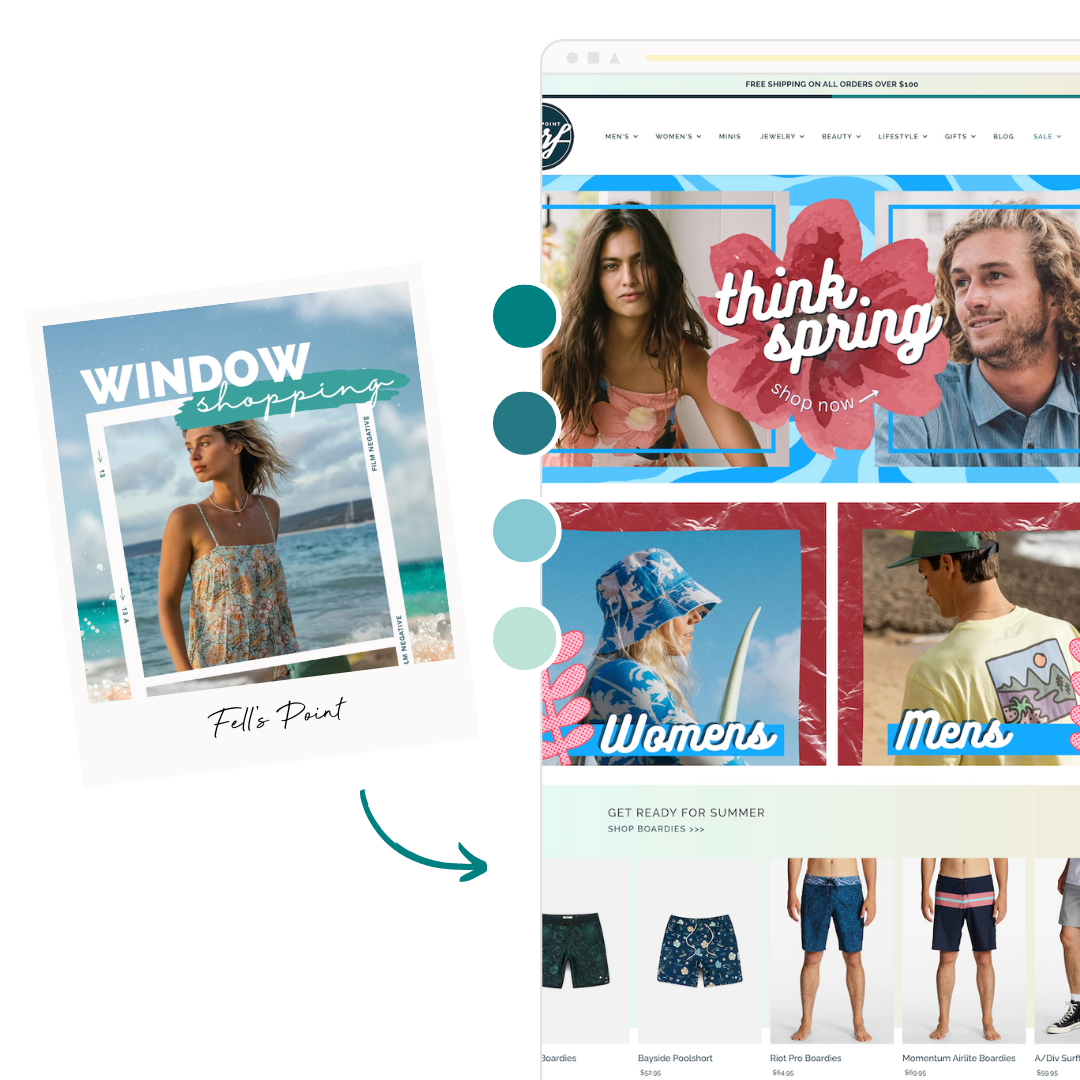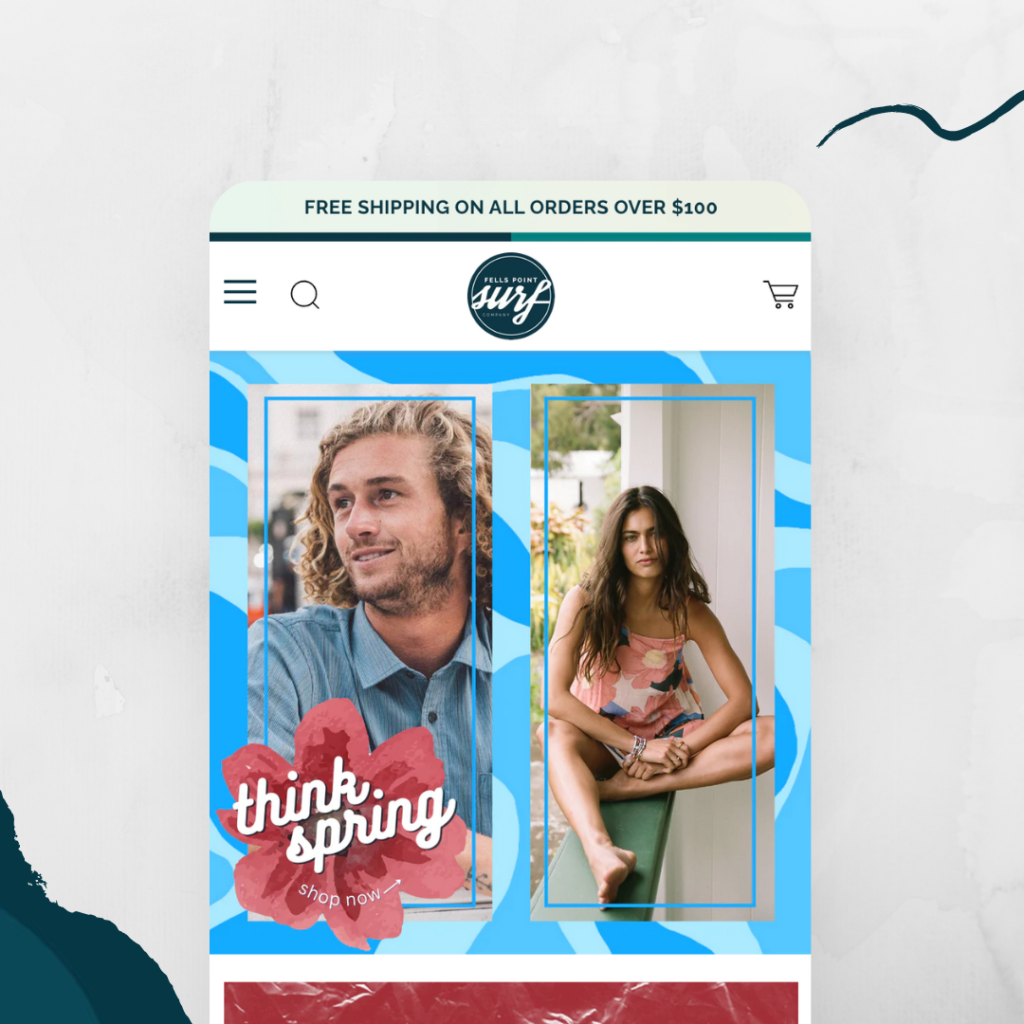 Improved navigation and product filters // Spotlighting curated collections to keep people on the site longer
Featured Collections Were Key
Being a strong lifestyle brand online requires that you go beyond just the categories when presenting your products on a site. We worked with Fells Point to create special, curated collections that would provide their customers with a more inspiring way to shop – keeping them on the site longer and increase conversions.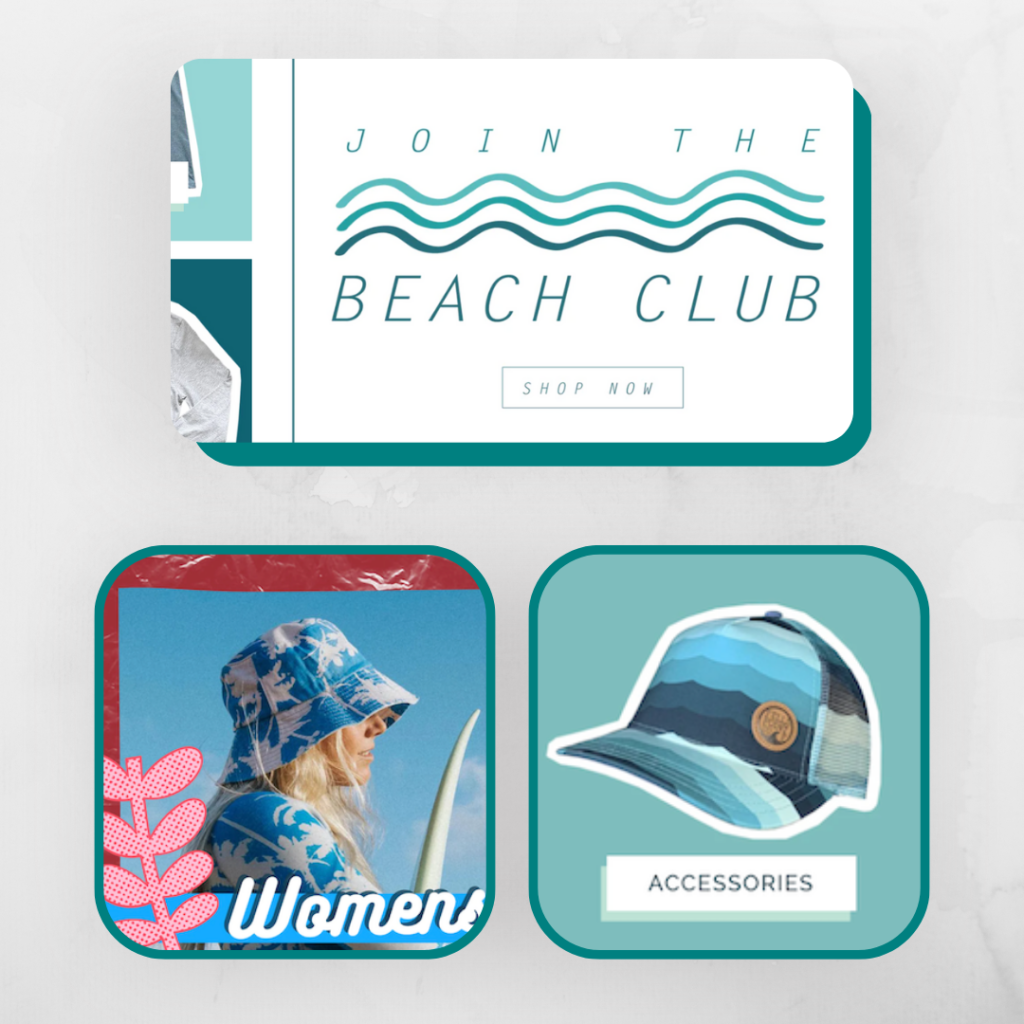 Ready to grow your online sales?