A highly-popular, established boutique was primed to grow online – they just needed a game plan.
Recently having completed a new rebrand of their store, they needed to bring it online and make sure it was consistent across their store, social and eCommerce site. We worked with them to do just that with a custom design for their brand that also followed best practices for a high-converting site.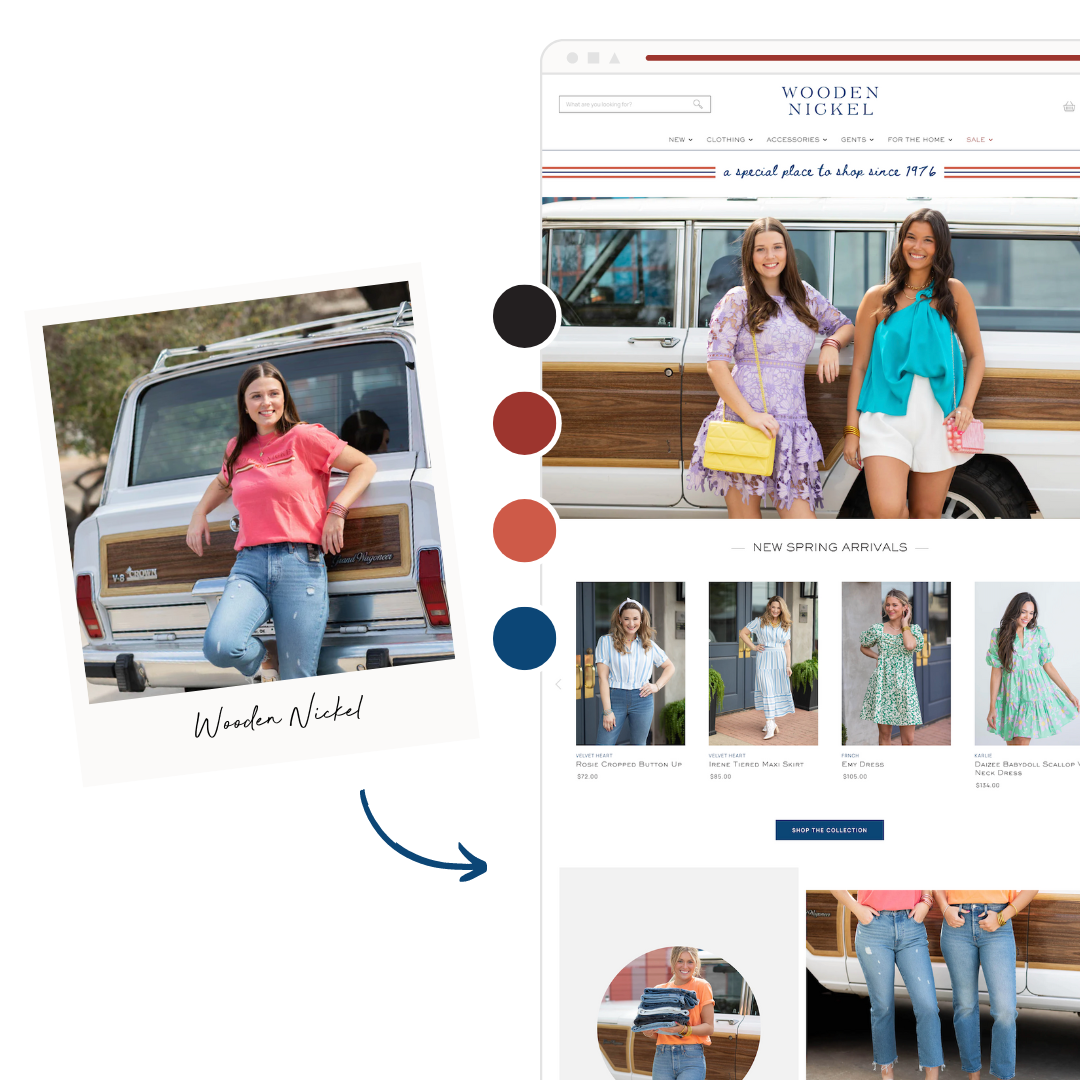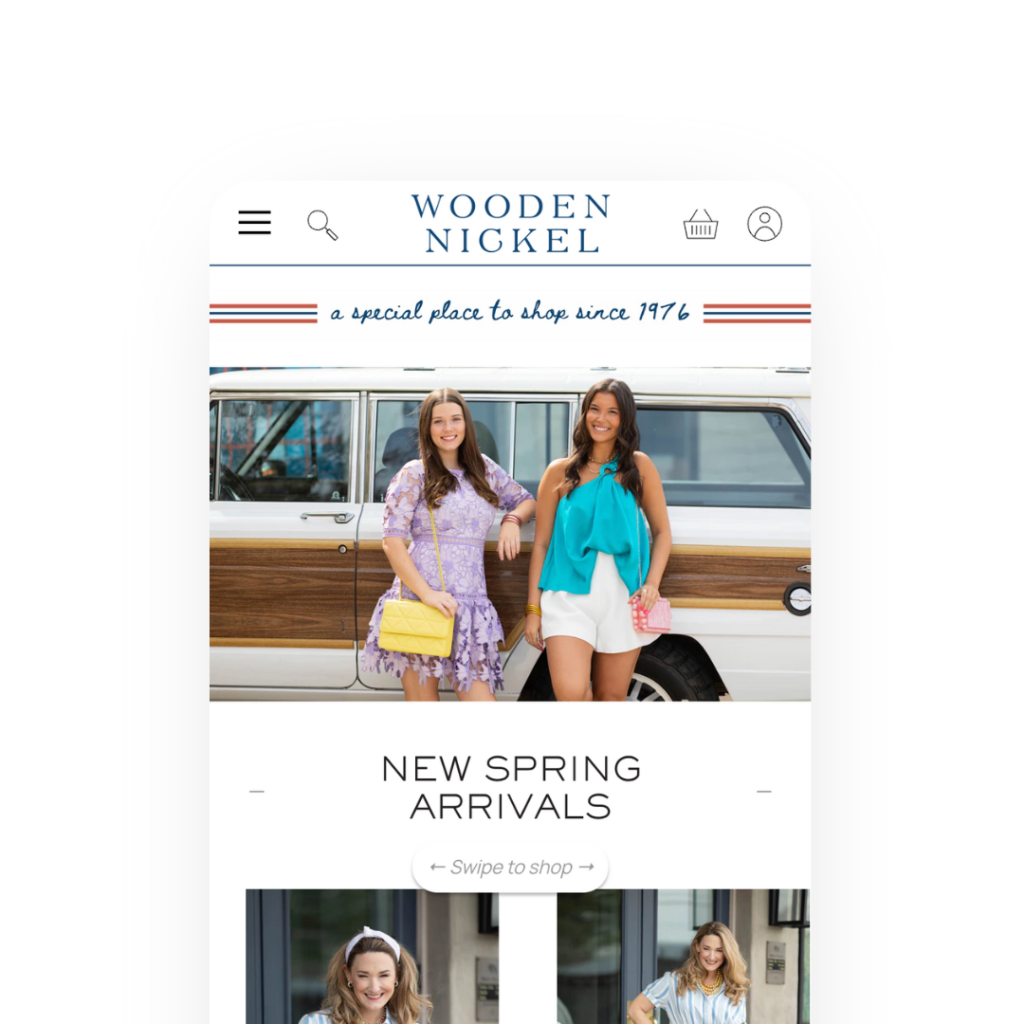 Improved navigation and product filters // A Shop the Look feature // Gift Guides // 
Giving customers a better way to shop
By building in custom features like a shop-able "Shop the Look" section and featured Gift Guides, we gave customers a better way to shop than just by category. It was important to them to accommodate those customers that were coming to find a gift or new outfit, but didn't know exactly what they wanted.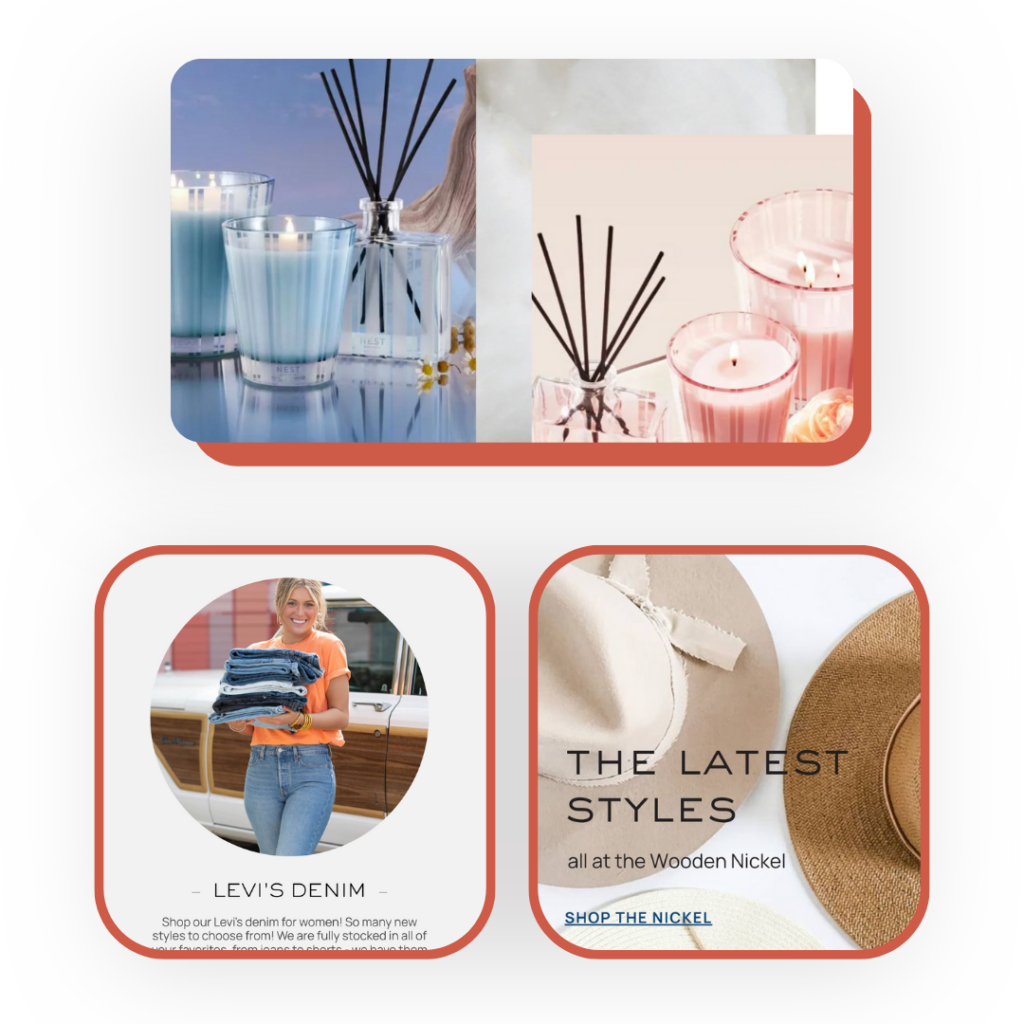 Ready to grow your online sales?